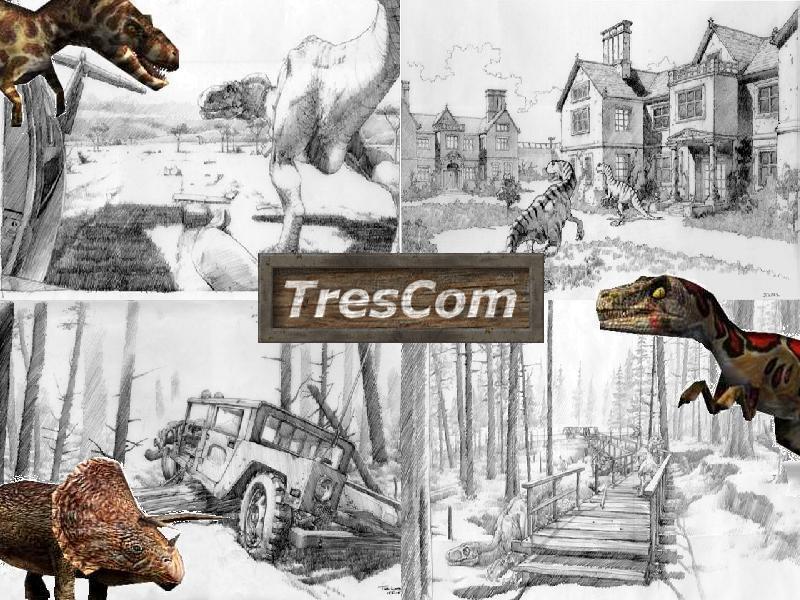 Hey everyone, I was mulling over this idea for a while after I found out that Trescom was created in 2002. I don't know when exactly the site was created but it looks like some of its most senior members joined the forums on July 22, 2002. I was wondering if we could do another community-driven level like we did for Trespasser's 20th anniversary back in 2018.
Since then we've gotten some new members that have shown their modding capabilities, and some of our older members have returned back to modding some neat levels.
I understand that a July release for this community level might not seem wise, since Trespasser modding dies down in the summer time. So I was thinking if we were to do another community level, we could release it sometime next year in November, as that's when the majority of TresCom's elders joined and began posting to the forum.
That would give us, if we start development of this level within the coming weeks, about 15 months to develop it. Let me know if you'd be interested in helping create this level!
EDIT: MODDING RULES
When you decide to download the level to start editing, make sure you announce it so someone doesn't take the level at the same time you do and we get two different versions at the same time. That would be troublesome
We're a small enough community that this shouldn't be a problem, but better safe than sorry.
Here, just follow what Drac said during the first community level:
Draconisaurus wrote:Each time a new version of the level is posted by a collaborating member, the first person to post a reply to that post & say that they will work on it, becomes the editor. They remain the editor until either they post a link to a new version download, or 7 days passes, whichever comes first. If the 7 days passes without a new version posted by the editor, you must post to let us know that you will become the new editor. And so on.
THE LATEST VERSION TO DOWNLOAD IS AVAILABLE ON PAGE 24:
https://www.trescomforum.org/viewtopic. ... 67#p138667