Im sure it must have been said before, but I notice you can see the broken bridge and that curved walk way in the pic of the view building.
1, It looks a little different, in the broken bridge pic, the poles maked with pink touch the poles on the bridge marked in red, but don't in the veiw building pic. Or maybe it's the angle, and they actually don't touch.
2, the poles marked in orange match in both pics, except seem taller in the view building pic, marked in blue, Or that might be the sign to the left of the bridge?
3,the poles maked in purple match, and in the view building pic keep going marked in light blue and go all the way up behind the big rock.
Also, in this pic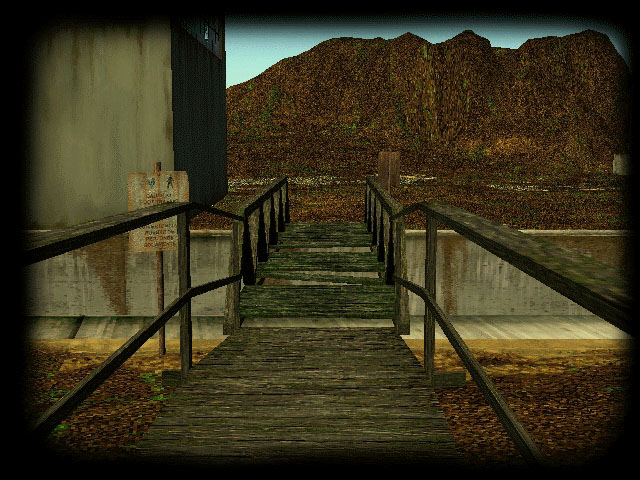 The big hill in the background, could that be the same hill in the background of this pic?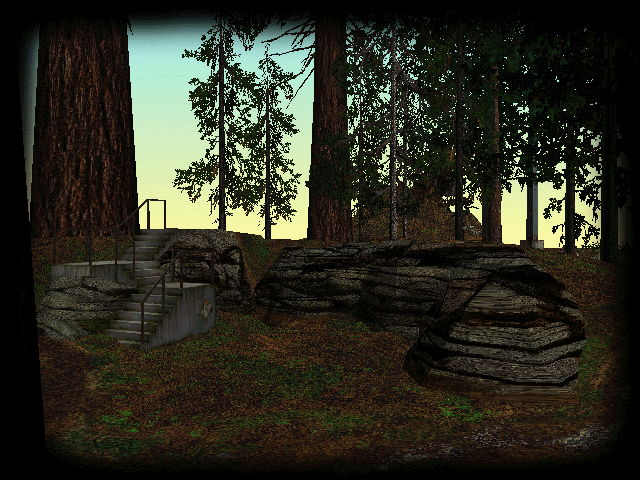 That would make the powerline pole in the background of this pic, the same pole just behine the view building?